Sleep in the Wimmera Mallee
The Wimmera Mallee has an abundance of accommodation. Whether you prefer camping or hotels and motels or you're looking for somewhere unique to stay, you'll find a great nights rest.
---
Search Accommodation Type or Town
Kout Norien B&B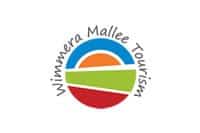 Enjoy Bed and Breakfast at Kout Norien B&B in Harrow.