Sleep in the Wimmera Mallee
The Wimmera Mallee has an abundance of accommodation. Whether you prefer camping or hotels and motels or you're looking for somewhere unique to stay, you'll find a great nights rest.
---
Search Accommodation Type or Town
The Wattles Camping Area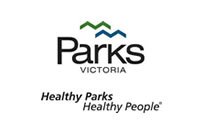 After skirting the western edge of Lake Hindmarsh, the Nhill–Rainbow Rd crosses over Outlet Creek, heading east. It's here, at the northern foreshore of the lake, that you'll find the track leading down to The Wattles. There's dry weather access only, so check conditions with Parks Victoria. Campfires can be lit using the lake reserve's dead wood, but fuel stoves are preferred here.