Best Caravan Spots in The Wimmera Mallee
The Wimmera Mallee is a place in western Victoria that caters to all types of travelers, including those who like the country, the water, and road trips.
When traveling through the less traveled backroads of Victoria's Wimmera and Mallee, you have assured three things: more or less deserted backroads, intriguing towns and villages, and a variety of hidden gems to find, including at least thirteen lakes in this semiarid area.
A significant portion of the state of Victoria is taken up by the Wimmera and Mallee districts. The Wimmera encompasses an area of around 30,000 square kilometers, and it stretches from the Grampians all the way to Rainbow and all the way from the South Australian border in the west to Navarre in the east.
The Mallee is located in the northwestern region of Victoria and has a total area of around 41,000 square kilometers. Its boundaries are formed by South Australia and New South Wales.
It is not difficult to navigate either the Wimmera or the Mallee since the terrain is almost or entirely flat. In this main dryland cropping area, more than 60 percent of the land is used for agricultural production. 
Some of the best Caravan spots are as follows:
Horsham Holiday Park
The Horsham Holiday Park, formerly known as Wimmera Lakes Caravan Park, is an excellent location to use as a home base from which to explore the Grampians, Little Desert National Park, Mount Arapiles, and the many other areas of regional north-western Victoria that are rich in natural beauty and exciting outdoor activities.
You are certain to find comfortable and convenient accommodation with us to make your stay more pleasurable. 
Whether you are a business traveler seeking a friendly and handy place to stay between Melbourne and Adelaide, or you are an active holidaymaker or an off road camper trailer enthusiast wanting to check the attractions and activities of the Grampians and Horsham off your bucket list, you will find everything you need to make your stay more delightful here.
Whether you are just passing through and searching for a place to stay between Melbourne and Adelaide or you are planning to stay for a little longer, there is a wide variety of things to see and do to keep you occupied throughout your time there.
The pleasant caravan park is conveniently situated near Horsham, about half an hour's drive from the Grampians in Victoria, Australia.
Wycheproof Caravan Park
There are both powered and unpowered sites available at this community-run caravan park. The gorgeous trees and grassy park have an ablution facility that is clean and well-kept, in an addition to a camp kitchen that was only recently expanded.
The Park is conveniently located near to all of the Township of Wycheproof's facilities. Check out the new wetland area that is now being created in the vicinity; these wetlands are within easy walking distance of the well-known mountain that is known as "Mt. Wycheproof."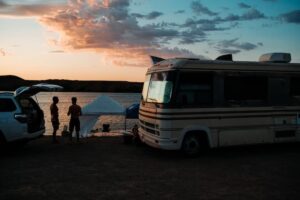 You may bike, walk, or drive up to the peak, where you can take in the breathtaking vistas as they change. Keep an eye out for the grain trains as they pass through the central part of the town.
Take advantage of the fantastic dining options and chat with the kind locals. Please come for the night, and feel free to extend your stay.
Riverside Holiday Park Dimboola
In the town of Dimboola, near the Wimmera River, you'll find the scenic Riverside Holiday Park, which has many possibilities for overnight stays. Cabins, ensuite sites, powered sites, and unpowered sites are all available at this park, all of which are situated on meticulously manicured lawns.
If you want to remain in the area for a long period of time and see the sights, such as Pink Lake, Little Desert National Park, and the Silo Art Trail, the Riverside Holiday Park is the perfect site to set up camp as your home base.
Dimboola, which is located exactly halfway between Melbourne and Adelaide, is an ideal location for a short stopover if you are traveling along the Western Highway. 
During your stay, you will find that there is a great deal more to see in the immediate area as well as the larger Wimmera Mallee region. 
The Riverside Holiday Park provides convenient access to the town center of Dimboola for obtaining provisions, shopping, and eating, in addition to well-formed paths that run beside the Wimmera River.
The Dimboola Recreation Reserve, which is right next door to the park and has a public skate park and playground, is one of the reasons why the Riverside Holiday Park is the ideal place for families to stay.
Rainbow Caravan Park
When you want a good home base from which to explore the desert and Mallee regions of Victoria, Rainbow Caravan Park is an excellent option. In addition to its proximity to Lake Albacutya, Wyperfeld National Park, and the Big Desert Wilderness Area, Rainbow and its surrounding area are home to a wide variety of attractions.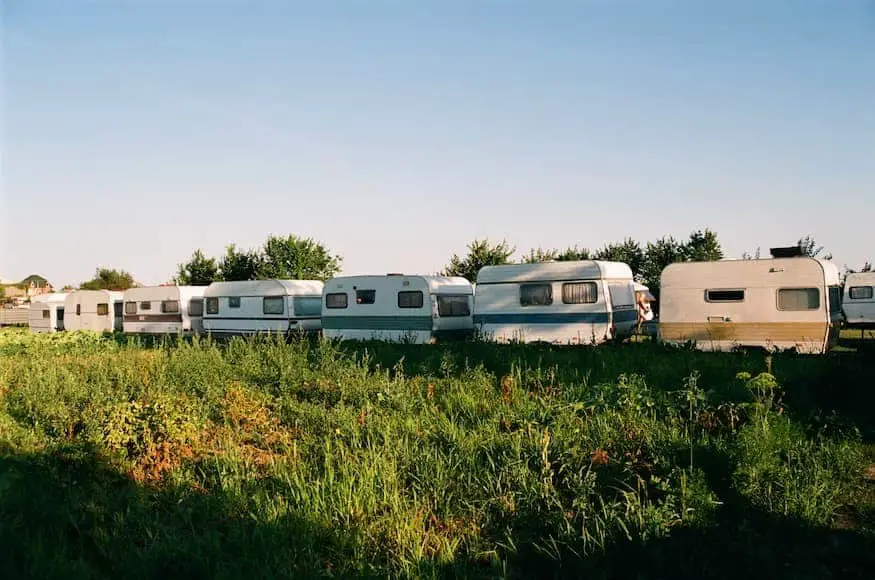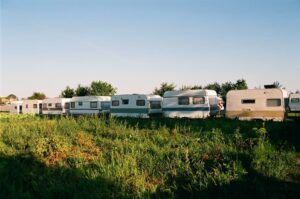 The park offers the ideal combination of wild camping and clean contemporary facilities, and it is located near town, making it convenient for shopping and obtaining supplies. The park is nestled within the famous Mallee bushland. 
The construction of a two-bedroom cabin that is accessible to people of all abilities is presently underway, and the cottage should be ready for reservations by the middle of 2022.
There are coin-operated laundry facilities, an outdoor camp kitchen, powered and unpowered sites, and clean and contemporary amenities at the facilities.
Minyip Caravan Park & Wetlands
At Minyip Caravan Park, each powered site costs $10 per night, and guests have access to toilets, bathrooms with hot water, and showers. 
The Minyip Progress Association is in charge of running the park, and all of the money made there goes back into improving Minyip's infrastructure. 
Within the Wetlands region that is immediately next to the Park, there are paved walking paths, outdoor fitness equipment, and sometimes even a fishing dam for youngsters to use. Volunteers are responsible for the upkeep of each and every facility.
Kaniva Poolside Caravan Park
The main street and Silo Art are both within a comfortable walking distance of the Kaniva Poolside Caravan Park, which is just a five-minute walk away. 
It is in close proximity to the Kaniva Swimming Pool as well as the tennis courts, which are located just across the street. Campers, those who own RVs or caravans, and even campers use this site. 
The park is located away from the highway and looks out over a tranquil agricultural area. There are several shaded and grassy areas, as well as playground equipment for youngsters. 
A stroll in the evening around the Scar Tree, located on South Kaniva Road just off of Budjik Street, is quite relaxing. Washing machines that need quarters to use and a dump station for RVs are included.
Conclusion
If you are intending to tie up the trailer and drive off into the sunset without taking even a look behind, then the likelihood is that you will be staying at caravan parks at various points along the journey.
While stopping at free campgrounds or rest stops along the way might be helpful to break up a long drive, there's nothing quite like pulling up to a grassy campsite, unhitching the van, and taking it easy with everything you need within easy reach. 
In point of fact, when it comes to amenities, facilities, and tourist information, caravan parks just cannot be topped.