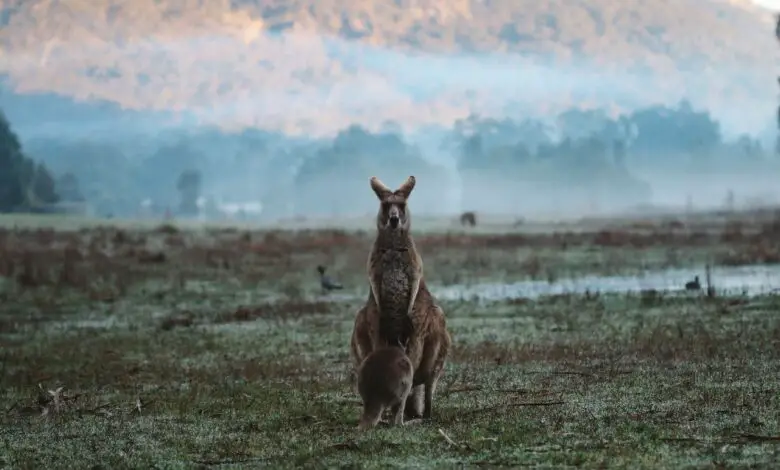 Grampians Hiking Frequently Asked Questions & Information
What is the most difficult hike in the Grampians Mountains?
Mount Difficult Summit Walk, Grampian National Park
What is the best section of the Grampians Peak Trail?
It is best to complete the Grampians Peaks Trail in a south-to-north direction. You can enjoy the most dramatic landscapes on your hike.
What is the longest hike you can do in the Grampians Mountains?
The full Grampians Peaks Trail, a 164km hiking adventure that is once in a lifetime, is challenging and a unique experience. You will be rewarded for your commitment and boldness by experiencing an incredible adventure.
Grampians Victoria is easy to hike.
Grad 4 (Hard). Challenging steep parts, rock-hopping, slippery surfaces, and exposed rocky outcrops. Start: Mt Zero Picnic Area, Mt Zero Road. Follow the Grampians Peaks trail markers up Flat Rock for 500m to a rocky outcrop with a view of the Stapylton Amphitheatre, and the orange-coloured Taipan Wall.
How difficult is the Pinnacle Walk Halls Gap?
It will take between one and a quarter to two hours to walk the 4.2km round trip. The walk includes some rock-hopping and water crossings, so sturdy shoes are required. The more difficult walk starts from the car park named Wonderland and climbs up the Grand Canyon.
What is the grade of the Grampians Peaks Trail?
It is best to hike the Grampians Peaks Trail from north to south. The trail is rated Grade 4 and recommended for experienced bushwalkers. However, there are many ways to hike the trail depending on your fitness level, experience and time available.
Does the Pinnacle Walk have a hard walk?
Distance: 2.1 – 9.6km, depending on the starting point. Duration: 2-5 hours (depending upon starting point). Difficulty ranges from easy to moderately hard.
How many days are required to visit the Grampians region?
You should plan to spend at least 2-3 days in the Grampians if you want to experience all that this national park has.
Grampians National Park in Victoria is a great place to go hiking or camping. The Grampians National Park, with its grand waterfalls and abundant wildlife as well as impressive Aboriginal rock art, is the perfect place to escape the daily hustle and bustle.
The Grampians National Park covers a vast area and is huge. You could spend weeks or days exploring its beautiful nature. Grampians National Park can be a part of a trip to the Great Ocean Road , or a getaway from Melbourne.