Best Hiking Trails In the Wimmera Mallee
One of the most significant grain-growing areas in Australia is located in the northwestern part of the state of Victoria. 
There are wheat fields that run for hundreds of kilometers, barley fields, rye fields, and bean fields, and the only thing that breaks up the rows of crops is towering silos. 
Some of these silos have been painted by well-known painters to reflect different parts of the culture of the area, and the paintings are brightly colored and full of vivid detail.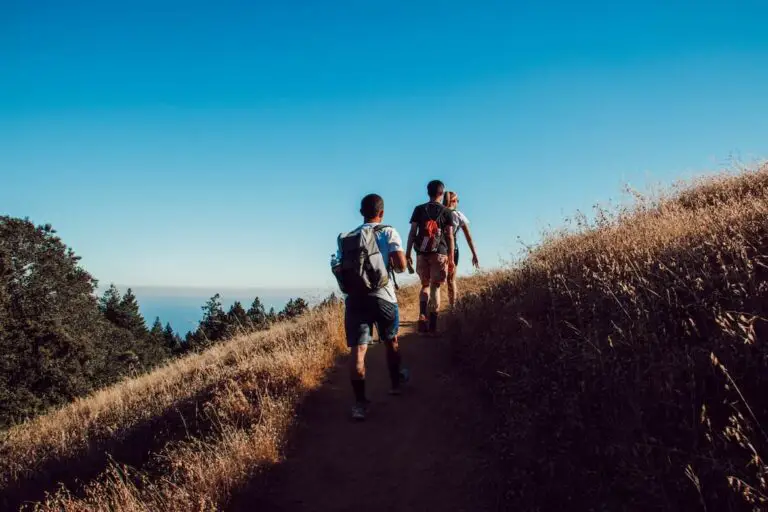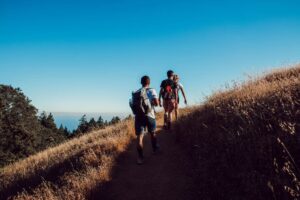 One of the most interesting things to do when driving across Victoria is to stop at each of these silos that are a part of the silo art trail in the Wimmera Mallee area.
Since the 1930s or so, silos have become an essential component of the agricultural sector. They are often constructed next to railway lines in order to facilitate the movement of harvested grain. 
Since 2016, there has been an ongoing campaign in the area of the Wimmera Mallee to attract tourists to visit these historic agricultural villages, and these painted silos have been successful in accomplishing this goal. 
While most tourists go along the Great Ocean Road, the Silo Art Trail in Victoria's northwest region is the ideal reason to embark on a journey to this less traveled region of the state.
Apsley Newlands Wetlands Nature Walking Trail
A simple walking path that is accessible in all weather begins at Federation Corner and winds its way all the way to Newlands Lake, which is located near the town of Apsley. 
The 5-kilometer walk (or a shorter one, if you wish), which meanders through 258 hectares of natural, undisturbed bushland, brings you into the incredible stands of stringybarks, banksias, and rare orchids that are found inside the reserve. encircled by stunning red gums, wetlands, plants, and animals, all of which may still be discovered in their own natural surroundings. 
Newlands Nature Walking Trail is the path for you to take if hiking in the woods is one of your favorite things to do.
Apsley is home to the biggest blooming gum in the southern hemisphere; if you happen to be in the neighborhood, be sure to stop by and check it out! It can be found on Wallace street, just after the Wallace Street Post Office.
Harrow – Glenelg River Walk
The beginning of the Glenelg River walking trail, which is 1.5 kilometers long and runs beside the river for the whole distance, is located at the end of Whittaker Street. 
The Horse Hole is a local swimming area that was formerly utilized as a drinking hole for the horses of the mounted police. It is located at the opposite end of the route from where you started.
Fishing, viewing birds, or just taking in the beauty of the stately Red Gums are among the activities that may be enjoyed along the Glenelg River.
Kaniva – Sheep art trail
The Sheep Art Trail is an attraction that just cannot be missed. It includes a total of 41 sheep and two dogs and stretches from the Silo Art all the way to the Wetlands and Fauna Park in the middle of the town.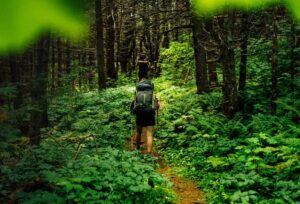 A simple stroll of 900 meters, each sheep has a tale to tell and is connected to a location or community organization. Each sheep has been given a name, and a little windmill has been secretly tucked away on each one of them. 
The trail has a wide range of digitally-based, interactive games and tours that can be played on mobile devices and are appropriate for people of all ages and with a diversity of interests.
Kaniva artists and community groups ranging in age from eight to eighty were responsible for the painting of every single sheep. The community has provided all of the funding and has been responsible for its creation.
Allow yourself an hour to take in the simple beauty of this Sheep Art Trail stroll if you are going to be traveling between Melbourne and Adelaide.
Kaniva – Billy Ho Bushwalk – Lillimur South Road
The Billy Ho Bush Walk is a self-guided and marked bushwalk that is about 3 kilometers in length when traveling in a clockwise direction. 
The Kaniva Visitor Information Centre has copies of the necessary brochure for the hike that you may pick up there. The use of numbered pegs makes it possible to identify a variety of desert plant species, including crimson bottlebrush, Mallee honey, flaming heath, myrtle, and desert banksias, among others. 
The path leads through stretches of heaths, banksias, brown stringy bark, and yellow gums. There are a variety of honeyeaters and parrots, as well as pardalotes, wrens, thornbills, and whistlers among the birds found here. 
Other species include southern scrub robins. Be on the lookout as well for the very uncommon red-tailed black cockatoo.
Kaniva – Moree Historic Reserve 
Mooree Reserve is a historically significant and scenic picnic place that is positioned among dark green lagoons and is shaded by enormous red gum trees. 
Over the course of the last 10,000 years, Koorie people have maintained a relationship with the region. The Wergaia people, also known as the Maligundidj (which literally translates to "those who belong to the Mallee"), were the indigenous inhabitants of this area and utilized the area as a camping place.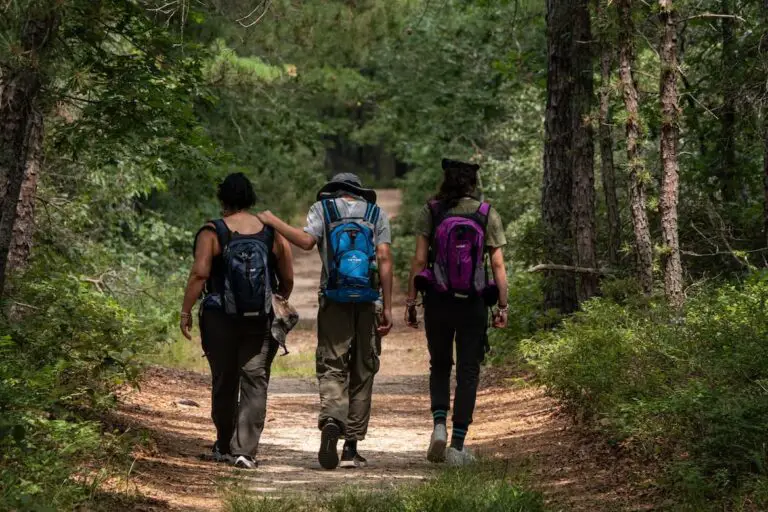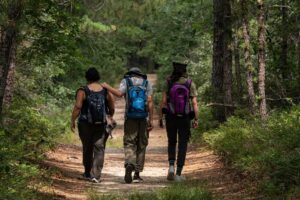 Mooree Reserve was one of the earliest sites in the Tattyara district to have early squatters using it as a sheep range. 
At that time, the land was still a part of the Tattyara district. Richard Broughton drew a map in 1849 to illustrate the projected Moorea Catkin route, and the reserve is still considered to be a component of that run today. 
Locals brought water from the lagoons to the early settlement of Lillimur South, which was established in the 19th century. After a rainfall, the months of September and October are ideal for finding wildflowers.
Edenhope – Lake Wallace walk
Attempt this 5.6-kilometer circular track located close to Edenhope in Victoria. In most cases, it is regarded to be a simple path, and it can be finished in an average of 1 hour and 20 minutes. 
On this path, you are not likely to run across many other people while you are exploring, making it a wonderful place for bird-watching, fishing, and hiking.
Take in the sights of Edenhope, Victoria's Lake Wallace on a leisurely stroll around the lake. Along this path, you'll find a variety of attractions and activities, such as a camping place for RVs, a playground, and an outdoor gym.
Although the path may be hiked, either way, this particular route begins close to Edenhope Lake Street Outdoor Gym and travels in a counterclockwise manner around the lake.
The Recreational Vehicle Camping Area is an excellent spot to set up camp for the night. There are lots of amenities available, including showers, bathrooms, RV dump stations, and off-leash dog parks, as well as barbecue grills.
Conclusion
When you're going hiking, make sure to put on a lot of layers, including a base layer, some fleece, a waterproof shell, some gloves, and a beanie. You should be aware of your capabilities and choose the appropriate degree of challenge based on your level of fitness and previous experience.
Bring the appropriate protective equipment for your hike. Important items include a map, a first-aid kit, a compass, and water. Before leaving your house, you should check the forecast for the next 24 hours.
There is no guarantee that tracks will always be available. Before you go out on your journey, make sure you check the trail you are leaving for.